Health Checkup Program: IUBAT Nursing Society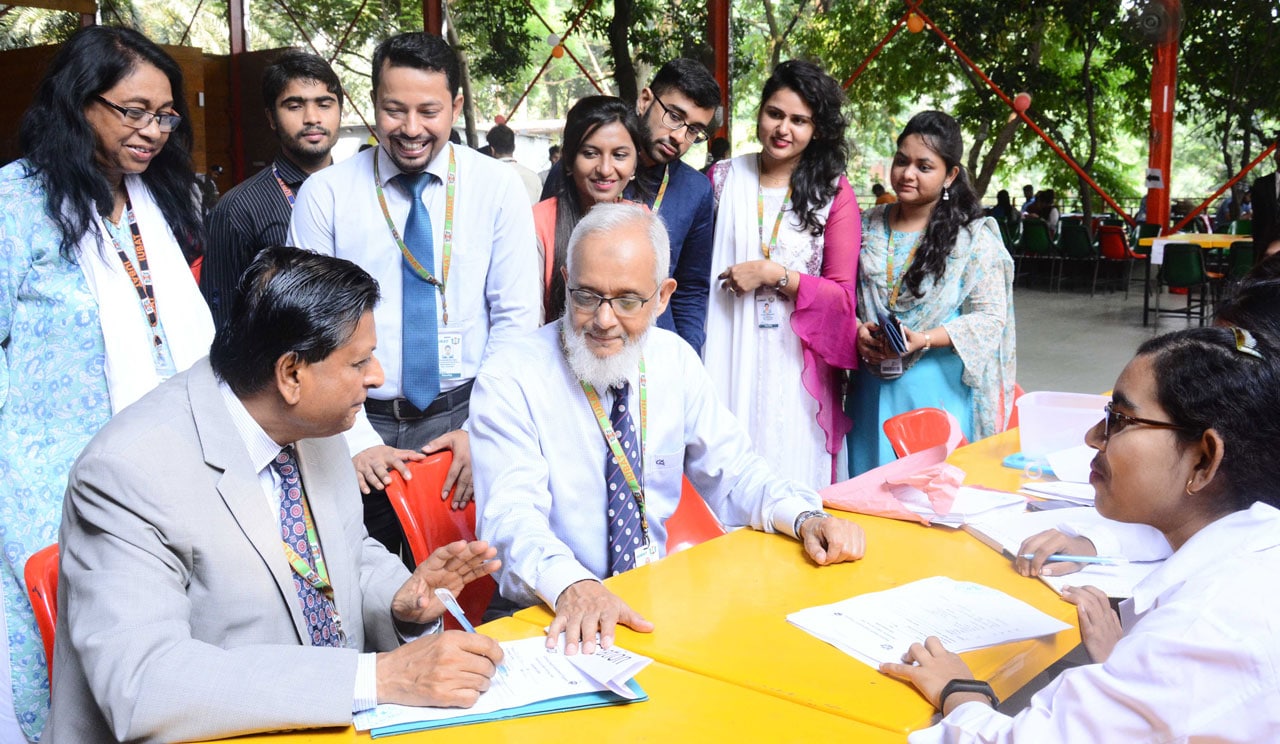 The health Checkup program organized Nursing Society byInternational University of Business Agriculture and Technology (IUBAT)was held on 30 September 2018 at the Auditorium.
The program was inaugurated by the Vice Chancellor, Prof DrAbdurRab, Acting Pro VC Brigadier General DrZahid Hossain andRN Shuvashish Das Bala, Coordinator, College of Nursing, were present on the occasion.
The Program offered services for checking blood pressure, body mass index, vision test, papillary and capillary refill, blood sugar and blood group test and cancelling. All the checkupservices were free of cost except blood sugar and blood group test. Faculty members, board of member's student and staff took the services from the counters.