Awareness and Prevention of Sexual Harassment Seminar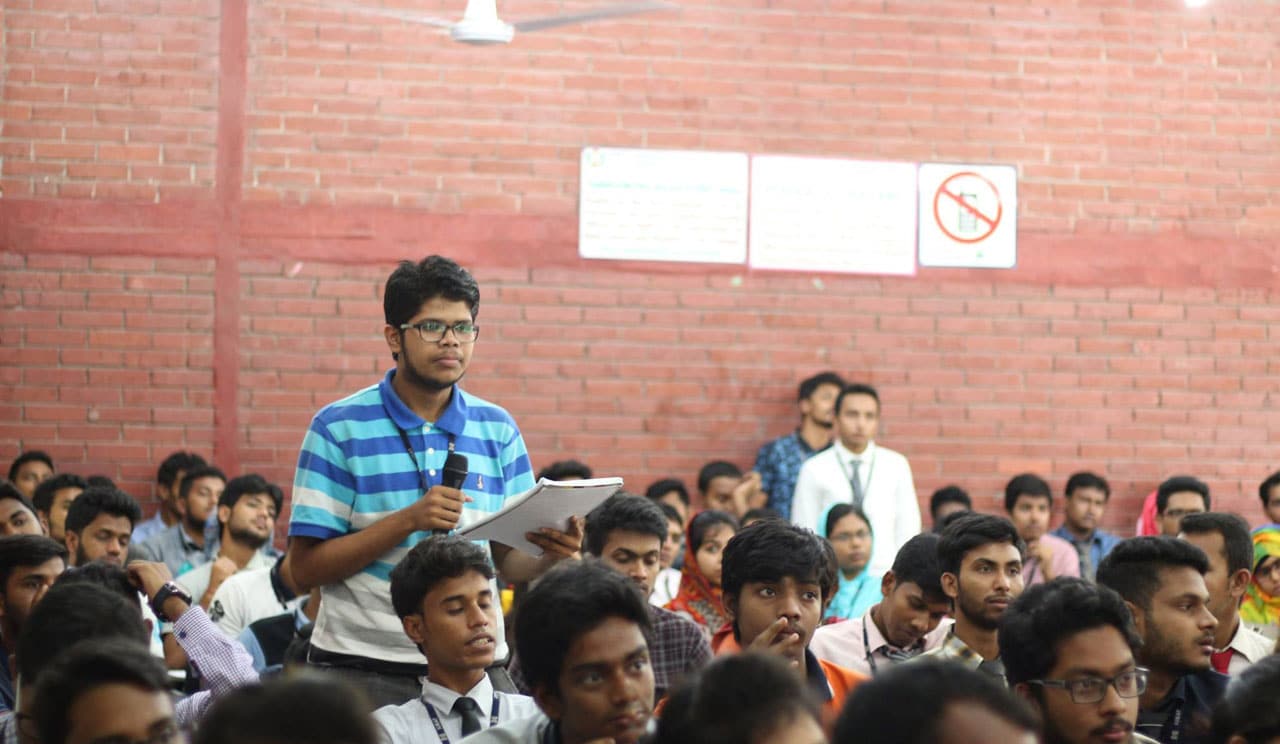 International University of Business Agriculture and Technology was arrange a seminar "Awareness and Prevention of Sexual Harassment" on 20 October 2018 at 10 am at the Conference Hall organized by Complaint Committee of IUBAT. The resource persons of this seminar were Human Rights Activist Advocate U.M. Habibun Nessa, a member of prevention of sexual harassment committee of TIB and Advocate Kamrun Nahar. Both of the speakers are members of Naripokkho. The welcome speech was given by Dr. Farjana Sultana, Chair of Complaint Committee of IUBAT and Associate Professor of College of Agricultural Sciences. She briefly explained the importance of this seminar in her speech and also introduced the seminar leaders to the audience.
The presidential speech was given by Professor Dr. Abdur Rab, Vice Chancellor of IUBAT. In his speech, Prof. Rab highlighted that any kind of harassment will be graded in IUBAT. He also suggested more student oriented seminars and workshops regarding awareness and prevention of sexual harassment. Treasurer of IUBAT Prof Selina Nargis gave her valuable speech on the prevention of harassment in work place and thanked the speakers for the discussion. The faculty members and officers of IUBAT were present in the seminar, and they actively took part in the discussion.