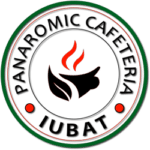 Panaromic Cafeteria
IUBAT Panaromic Cafeteria established back in 1994, just after the 3 years of the University.  From the journey of this it is providing quality foods to the students, faculty members, officers & staffs of the university. It provides breakfast, lunch and evening snacks. There are many types of menu for all with the minimum cost.
Founder of the University Prof. Dr. M Alimullah Miyan established this with the vision to prepare students in a proper manner to eat foods and prepare them for self service practice along with seating all levels together. IUBAT Panaromic Cafeteria is service as Self Service cafeteria, where all have to pay first and collect their food by themselves. After that, customer has to carry the plats and put into the rack.
This cafeteria is fully running by the university and Ms. Shima Rani Das running as the key person to serve the foods to the students. This cafeteria is having seat capacity of 150+ and a natural environment to enjoy foods with friend & Colleagues.
Excellent Cafeteria Right
in the Center of the IUBAT
Come visit us for one of our awesome meals!

We're proud to have our cafeteria's history being as long as 25 years! Since the day we've opened our doors for the first time in 1991, we've served tens of thousands of students, sharing our love for a traditionally Bangladeshi foods with the faculty and staffs, as well as with all guests of our University…
Days wise Food Menu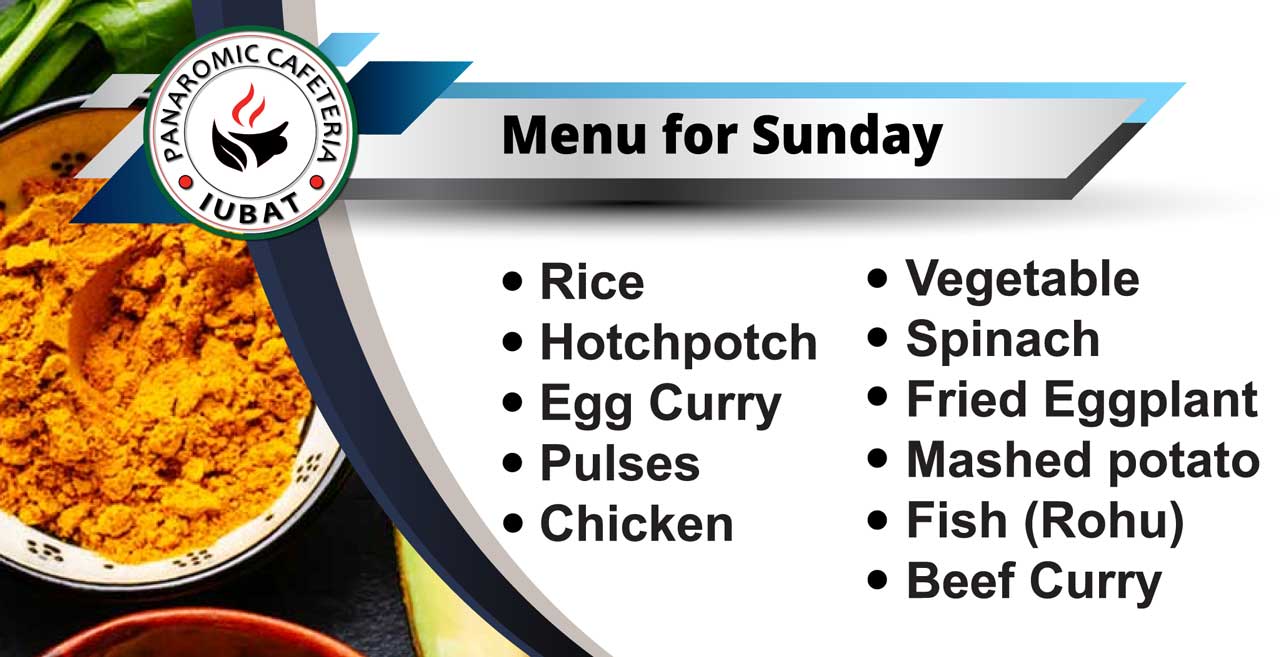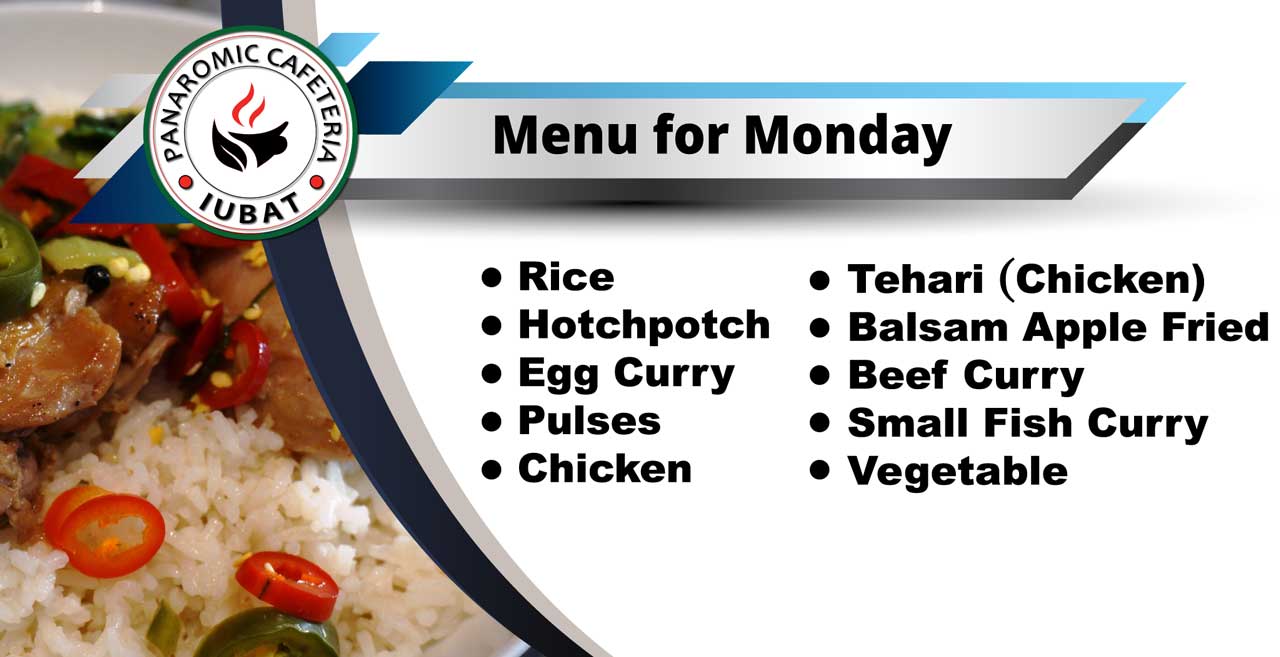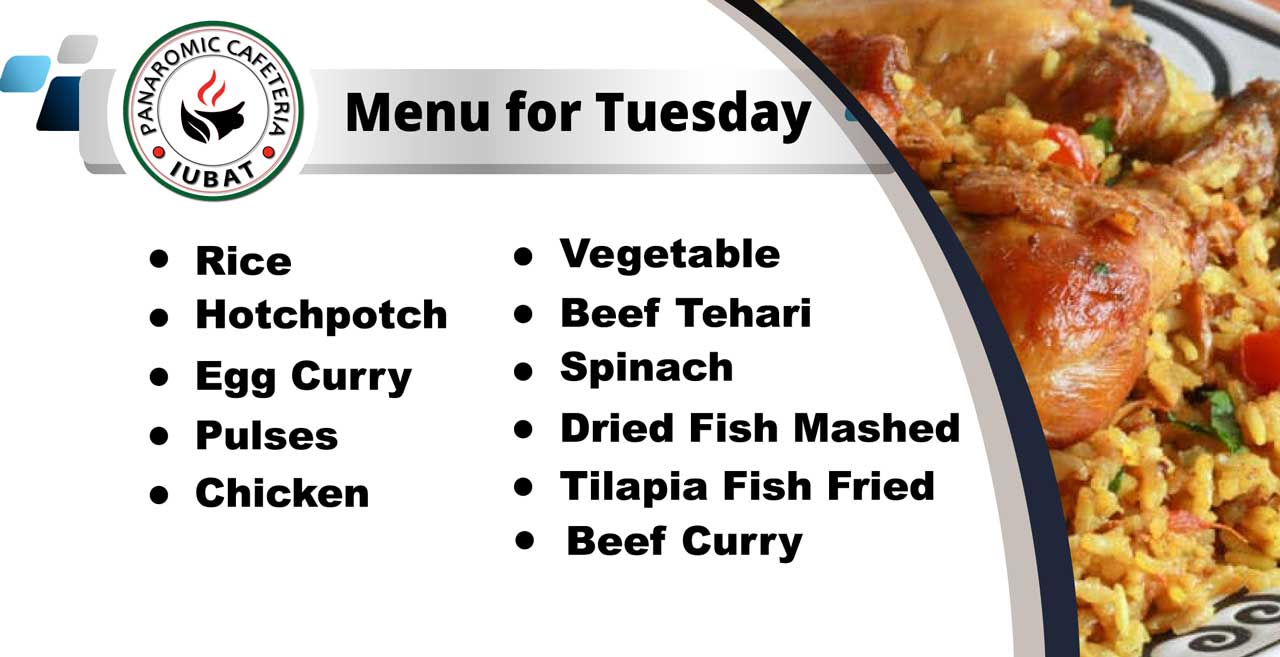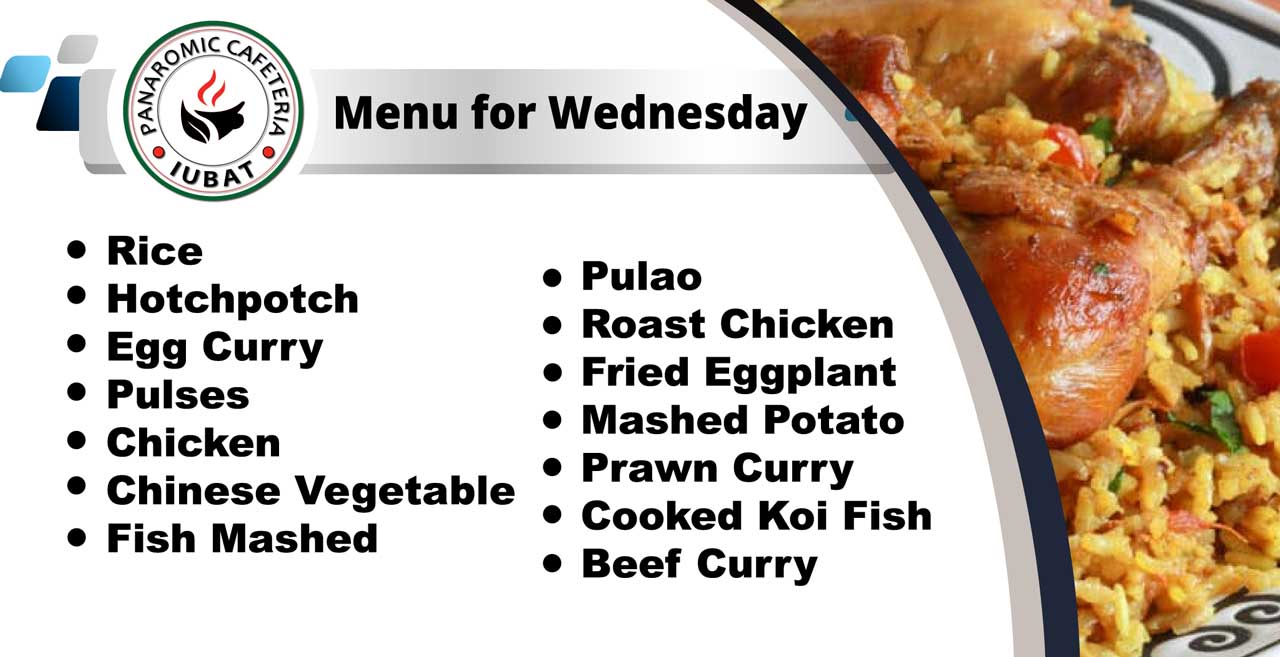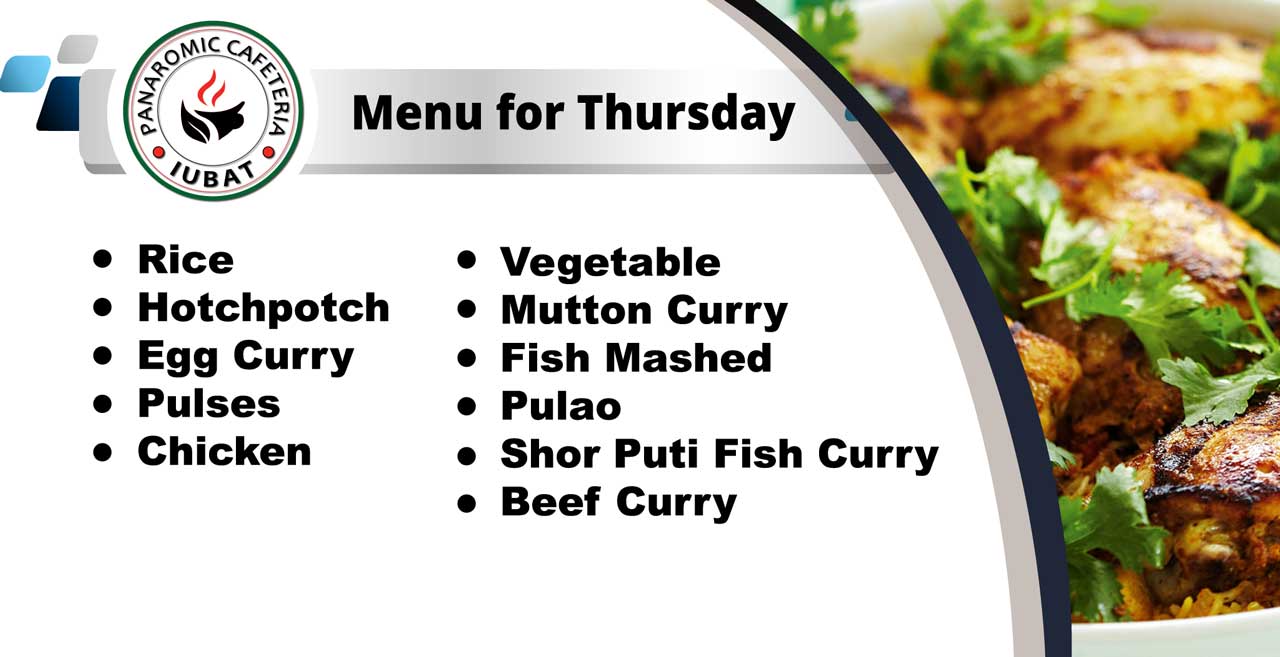 Lemon Lime
Hygienic & Delicious always


The Lemonlime Cafeteria is situated inside the university campus just beside the open auditorium and adjacent to 'Bokultola' Study Arena. The cafeteria offers a good number of delicious and healthy foods at a very reasonable price. As the university authority operates this cafeteria, the quality of all foods is strictly maintained. The foods are available from 8:30 am to 6:30 pm. The sitting arrangement is quite attractive because of the surrounding natural beauties.
Food Gallery