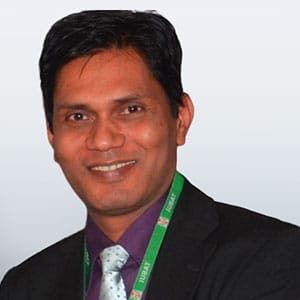 Mozaffar Alam Chowdhury
MA in Economics (USA),
MBA in Int'l Bus (UK),BBA in Finance (CU)
Associate Professor & Coordinator, BBA Program
Director, International Programs
Room # 130/102 Ext # 172
E-mail : mchowdhury@iubat.edu
Md Sadekul Islam
MA, (DU), BA Hons (DU)
Associate Professor &
Deputy Director,
International Programs
Room # 130 Ext # 122
E-mail : sadekul@iubat.edu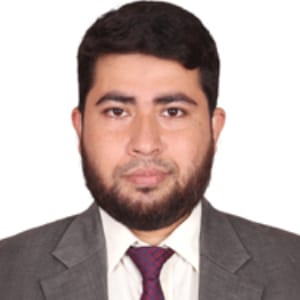 M.A Mazadur Rahman
MBA, BBA (IUBAT)
International Program Officer
Room # 130 Ext # 142
E-mail: mazadur_rahman@iubat.edu
IUBAT Scholarships for International Students are intended for students from outside Bangladesh who want to do their bachelor's or master's degree at IUBAT. The Scholarships for International Students cover full tuition fees, admission fees, registration, and health insurance. Any other expenses like food and accommodation, visa fees, travel fares are not covered under this scholarship.
Eligibility Criteria
The applicant must have to meet the following eligibility criteria:
The candidate's nationality is non-Bangladeshi
The candidate must apply for admission in full-time bachelor's or master's program of IUBAT
The following academic requirements for admissions in bachelor's programs and master's programs at IUBAT:
The formal education of 12 years is required for admission in bachelor's programs. The candidate must have over 80% marks in terminal examinations that certify entry level qualification.
For the admission in master's programs, the Candidate must have over 80% marks in bachelor's or equivalent examinations.
The candidate also requires submitting SAT/ACT and TOEFL/IELTS scores. He/she should submit copies of SAT/ACT and TOEFL/IELTS scores with the application. However, he/she must send the original transcripts of these tests by the ETS directly to the university before confirming admission.
A candidate for MBA programs may submit GMAT score.
The candidate must demonstrate English language skills and meet the general admission criteria.
The Candidates from Low and lower middle income countries are encouraged to apply for the Scholarship.
(i.ee. Afghanistan, Bangladesh, Benin, Burkina Faso, Burundi, Central African Republic, Chad, Comoros, Côte d'Ivoire, Democratic Republic of Congo, Eritrea, Ethiopia, Ghana, Guinea, Guinea-Bissau, Haiti, Honduras, Kenya, Kyrgyz Republic, Lesotho, Liberia, Madagascar, Malawi, Mali, Mauritania, Mozambique, Myanmar, Nepal, Niger, Nigeria, Pakistan, Papua New Guinea, Republic of Congo, Rwanda, Senegal, Sierra Leone, Somalia, South Sudan, Sudan, Tajikistan, Tanzania, The Gambia, Togo, Uganda, Yemen, Zambia, Zimbabwe )
 Special Grants for Orphans 
During the study period if a student's father or sponsor dies or is disable, we provide special grants.  Orphans may receive up to $560 in a year from IUBAT to be used for tuition fees.
International Conferences and Seminars:
The program organizes a number of international conferences and seminars to develop our students with up-to-the-minute knowledge in the arenas of science and technology so that they can get great careers in the very competitive job market. Besides this, we also:
Handle enquiries from students, visitors and parents from outside Bangladesh
Organize orientation days for new international students
Help with the arrival of new students by giving information and advice before their arrival
Organize events for international students
Assist with visa enquiries, such as extensions and deadlines
Operate a 'Student drop-in' center for international students
Support international students throughout their period of study
Coordinate exchange programs with countries across the world
Organize field trips during the vacations
Arrange safe homes for their lodging and a sound environment for study
Support them with exchanging money at banks and so on
Arrange special academic care for weaker students
Celebrate different international days and organize cultural events to remove help our visitors keep in touch with their culture and traditions and share these with Bangladeshi students
Scholarship for International Students
IUBAT being a multi-cultural university candidates from Low and lower middle-income countries are encouraged to apply for the Scholarship: Afghanistan, Bhutan,India, Maldives, Nepal, Pakistan, Srilanka,Myanmar, Tajikistan, Malaysia, Philippines, Taiwan, Mongolia, Vietnam, Singapore, Indonesia, Ethiopia, Ghana, Kenya, Sierra Leone and Somalia to enroll in its programs. As a way forward, IUBAT offers Scholarships for International Students. Anyone satisfying eligibility criteria is welcome to apply.
Comments from International Students

If you are wondering about making that step forward, it's the right time and right place to choose IUBAT". It is a combination of nature, quality education and friendly students, where you get proper care and support to reach the top. It a a great university, which is offering great inspiration!

Nobody can go back and make a new beginning, but anyone can make a good ending. It is great to start my program with IUBAT, which has friendly and supportive faculty members who are never too busy to ask about my needs at any time. I am proud to be an IUBATian!

I am Khalid Mohamed Abdi, a Somali student and in 9th semester. I have passed all of my semesters with excellent grades and I am currently having a CGPA of 3.99 out of 4.0. I am hereby giving profuse thanks to the authority of the International University of Business Agriculture And Technology-IUBAT for awarding us these scholarships based on our academic performance and financial status. Beside the esteemed standard of education by IUBAT, IUBAT has contributed in a wonderful and unexplainable manner to my academic knowledge and my future career. I shall forever be indebted to IUBAT for having made all of this possible for me. Thank you again for the generous support.
Comments from International Alumni
As everyone knows, IUBAT is the first private university in Bangladesh and teaches only in English. That's why I took admission. As an international student, I have been awarded scholarships too. IUBAT always fulfils its students' needs – it doesn't matter if they are international or local. IUBAT also provides health insurance, quality education and a beautiful campus. Currently I am doing my MSc Environmental sciences at Cyprus International University.
No matter that we were the first batch of the College of Nursing! No matter the difficulties we faced or the hard times we had to go through! The only thing that matters or makes sense is I am holding the highest position in a nursing college in Nepal – a true success story of the College of Nursing at IUBAT. So, every newcomer is encouraged to believe in what she or he is down deep in their heart and to keep going, Iubatian!
Being born in Nepal helped me to tackle some serious obstacles. I am truly grateful to my parents for their support for instance but also to my university which helped to make me what I am today. I wish all the young IUBATIANS good luck to fulfill their dreams full of confidence.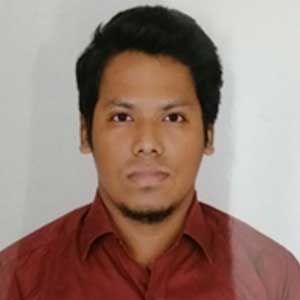 I am Moazzem Hossain from Comilla, Bangladesh. I studied Computer Science & Engineering at International University of Business Agriculture & Technology (IUBAT). In 2017, I got HUMAP scholarship to attend University of Hyogo (UoH), Japan as an International Exchange student. I got the scholarship because of the active collaboration between IUBAT & UoH.
Thanks to Dr. Bishwajit Saha sir, Dr. Utpal Kanti Das sir, Dr. Saadia Binte Alam, Rashedur Rahman, and M A Mazadur Rahman who helped a lot on my entire journey and guide me to cope up with the new environment.
In Japan, I worked on a Medical engineering project "Real-time surgical tools recognition system of Total knee arthroplasty using deep neural networks" and published two refereed conference papers that will be available in IEEE Xplore soon. I am now working as a Software Engineer & Researcher in Advanced Medical Engineering Center (AMEC) in Japan.