Institutes & Centers
A wide and diverse range of opportunities of research for both students
and teachers in knowledge creation for a better world to live in.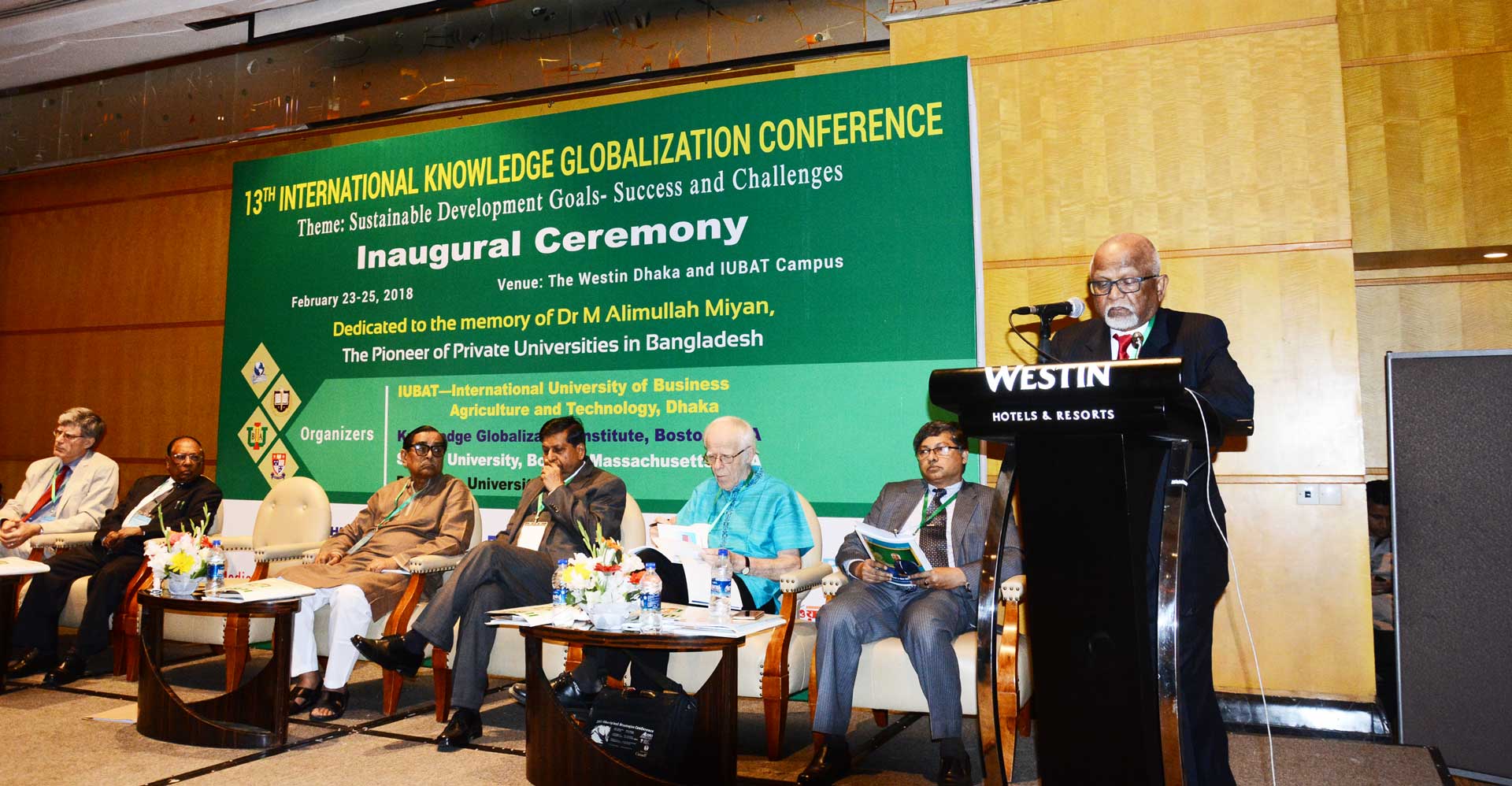 BDT 20 Million
Annual Research Budget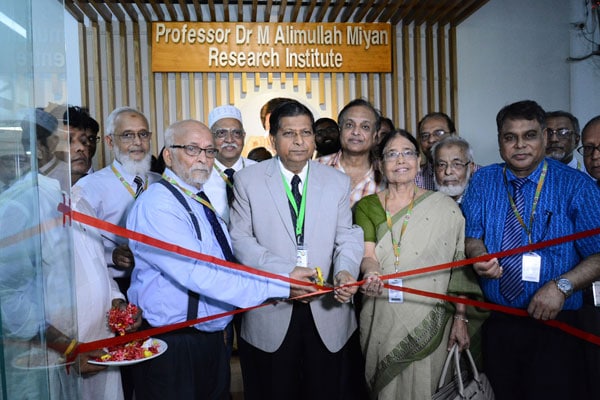 About Miyan Research Institute
Creation of knowledge through research has been given equal importance in the mission of IUBAT and to achieve this goal, the university has established Miyan Research Institute after the name of Prof. Dr. M. Alimullah Miyan, Founder Vice-Chancellor, IUBAT.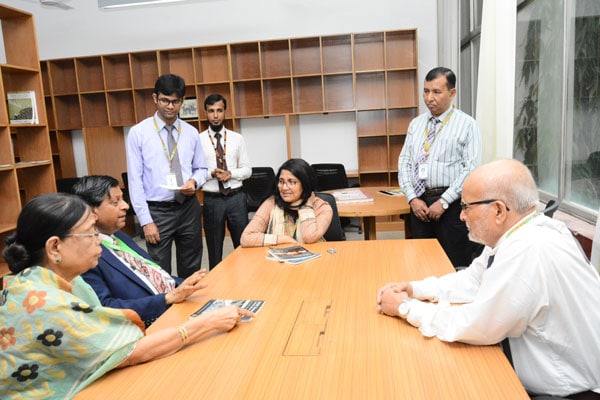 Objectives
The objectives of the Miyan Research Institute are to encourage faculty members and students in research and create a group of dedicated researchers who would be pivotal in engaging themselves in providing professional services in their specialized areas alongside their academic career development.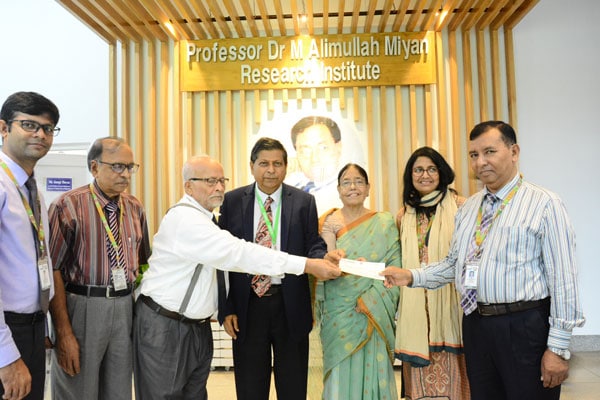 Governance & Management
The members of the committee includes Chairman of the Center, Pro Vice Chancellor, Treasurer, a member from the BoT, a Dean/ Chair and an external accomplished researcher.
IUBAT INSTITUTE OF SDG STUDIES (IISS)
The IUBAT Institute of SDG Studies (IISS) was launched on 24 April 2019 for influencing global policies and local, national, regional and international decisions on SDGs issues through cutting edge research and offering comprehensive professional development programs in sustainability and environmental management that help to improve human capacity of private voluntary agencies, local governments and international organizations. The institute has been set up to develop competent human resources to manage the implementation of the challenging Sustainable Development Goals (SDGs).
It offers training and educational programs, undertakes research, provides consultancy services and runs model projects for this purpose. IISS has got environmentalists, experts, scientific researchers on SDG issues and is contributing to Education, Action Research, Training & Implementing 17 global goals in different topographies in Bangladesh. It hosts Regional Centre of Expertise (RCE) Greater Dhaka under United Nations University–UNU, Education for Sustainable Development (ESD). IUBAT got UN Flagship and Good Practice award for spreading environmental education in three consecutive years (2012, 2013 and 2014, 2015, 2017, 2018).
Mission
The mission would be to actualize the SGDs by competent human resource development and research initiatives for crucial target areas including Zero Hunger, Sustainable Agriculture, Health and Well-being, Quality Education, Gender Equality, Clean Water and Sanitation and Climate Change. The mission will be realized by training, education, research and consultancy.
Vision
The Vision of the institute would be to advance Bangladesh in achieving SDGs for re- achieving the historical state of self-reliant Sonar Bangla or Golden Bengal with holistic sustainability by 2030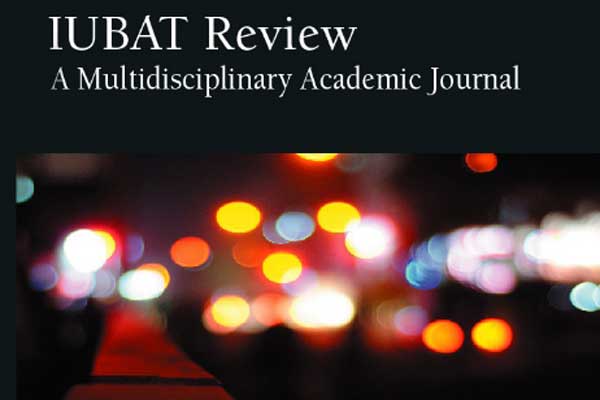 IUBAT Review
The IUBAT Review is a multidisciplinary academic jounal that the editors  intend to publish annually.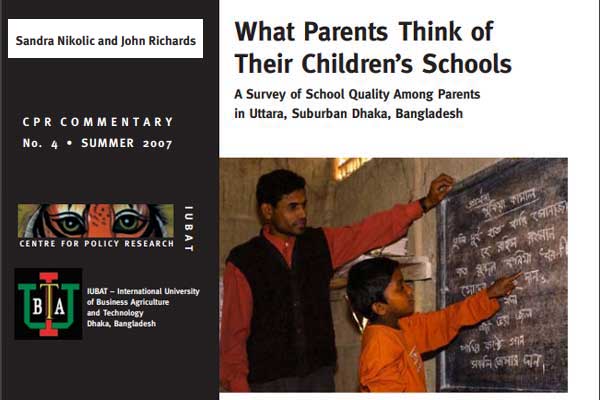 Research Monographs
IUBAT has published a number of  scholarly and distinguished research monographs.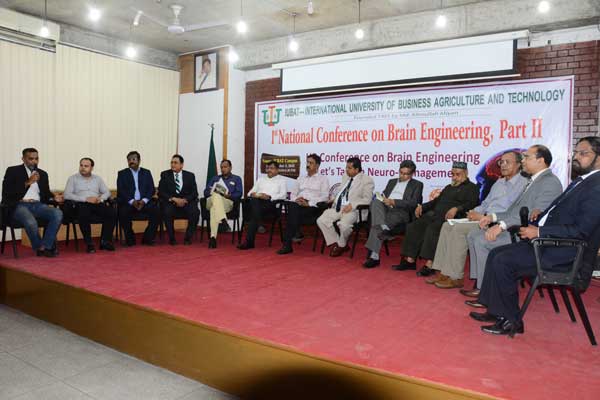 Conference Proceedings
IUBAT, as a part of knowledge creation and knowledge sharing, encourages all forms of initiatives.