Symposium on experiential learning in higher education held at IUBAT
Categories

News

Date

October 7, 2023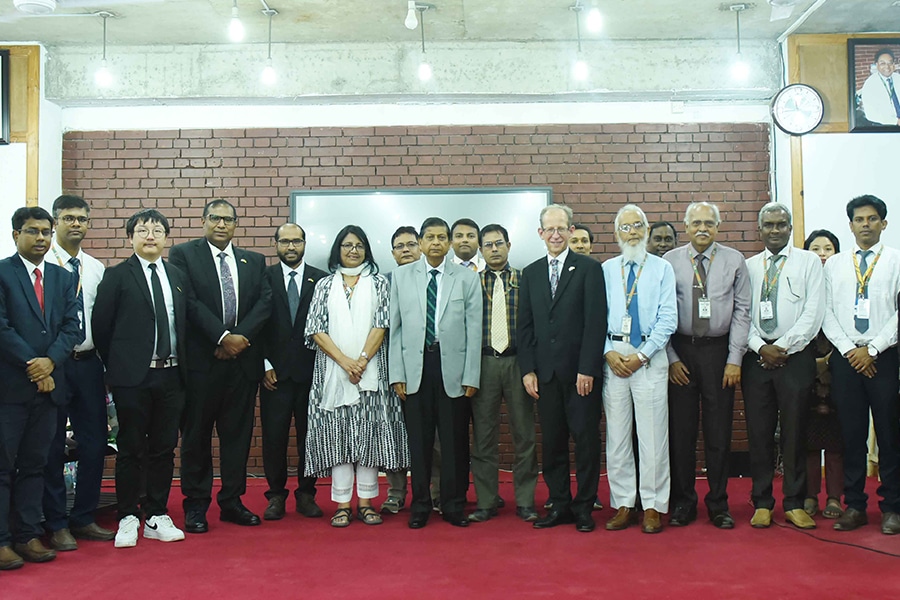 A symposium on Experiential Learning in Higher Education was held at the International University of Business Agriculture and Technology (IUBAT). In pursuit of diverse opportunities for higher education, experiences abroad, and addressing various academic queries, the International Office of IUBAT hosted a special seminar at its North Dhaka campus on Sunday 1 October 2023.
Dr Jeff Keshen, the Vice-Chancellor of the University of Regina, Canada, graced the event as the keynote speaker.  Additionally, Dr Muhammad Asadullah, Assistant Professor in the Department of Justice Studies at the same university, participated as a distinguished guest speaker.
Mr Harun Choudhury, the chief international officer, also attended the seminar. During the seminar, the speakers engaged in discussions with students about the myriad opportunities available for studying abroad, said a press release issued on Monday.
They shared insights into the academic experiences and research prospects for both faculty members and students. The event commenced with welcoming remarks from Vice-Chancellor Prof Dr Abdur Rab and Professor Selina Nargis, Treasurer, IUBAT.  At the conclusion of the seminar Deputy Director of the International Office of IUBAT associate Prof Sadekul Islam, extended his gratitude. The event also featured an introduction session for new students in the Computer Science Department, where IUBAT Pro Prof Dr Mahmudur Rahman, Registrar Prof Dr Lutfur Rahman, Controller of Examinations Brig General Dr M Jahid Hossain (Retd), along with department heads, were present. Furthermore, esteemed guests explored various facets of the university campus. They lauded the university's efforts to enhance.