IUBAT celebrates 103rd Birthday of Bangabandhu
Categories

News

Date

March 22, 2023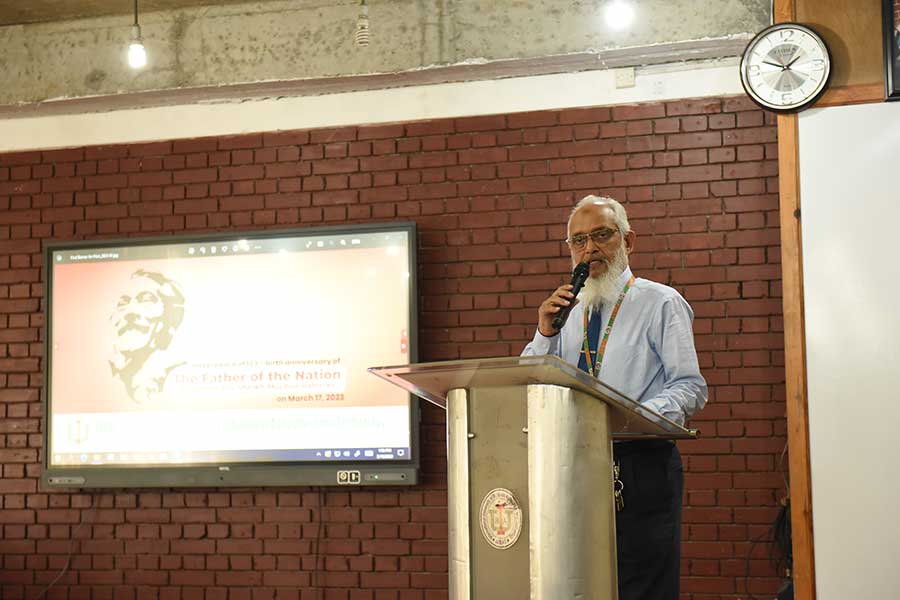 IUBAT—International University of Business Agriculture and Technology celebrates the 103rd birthday of Bangabandhu Sheikh Mujibur Rahman, the father of the nation of Bangladesh. On this occasion, the university organized a special event to commemorate the life and legacy of Bangabandhu and his contributions to the country's independence. Back to back, the university also observed the National Children's Day-2023. The university hoisted the national flags in the morning. Video documentary on the life and contribution of Bangabandhu was played all day long.
The event featured speeches by prominent members of the university and invited guests, highlighting the importance of Bangabandhu's leadership and vision for a free and democratic Bangladesh. The event was presided over by the Vice-Chancellor Prof Dr Abdur Rab. Treasurer Prof Selina Nargis, Registrar Prof Dr Md Lutfar Rahman, Deans, Chairs, faculty members and students spoke in the event.
As a leading educational institution in the country, IUBAT is proud to honor the memory of Bangabandhu and to continue his legacy by promoting education, social justice, and national unity. The university reaffirms its commitment to educating future generations of leaders who will work towards a better and more prosperous Bangladesh, in line with Bangabandhu's vision.