DFI's Remarkable Achievement in the National Debate Competition at BUET
Categories

News

Date

June 17, 2023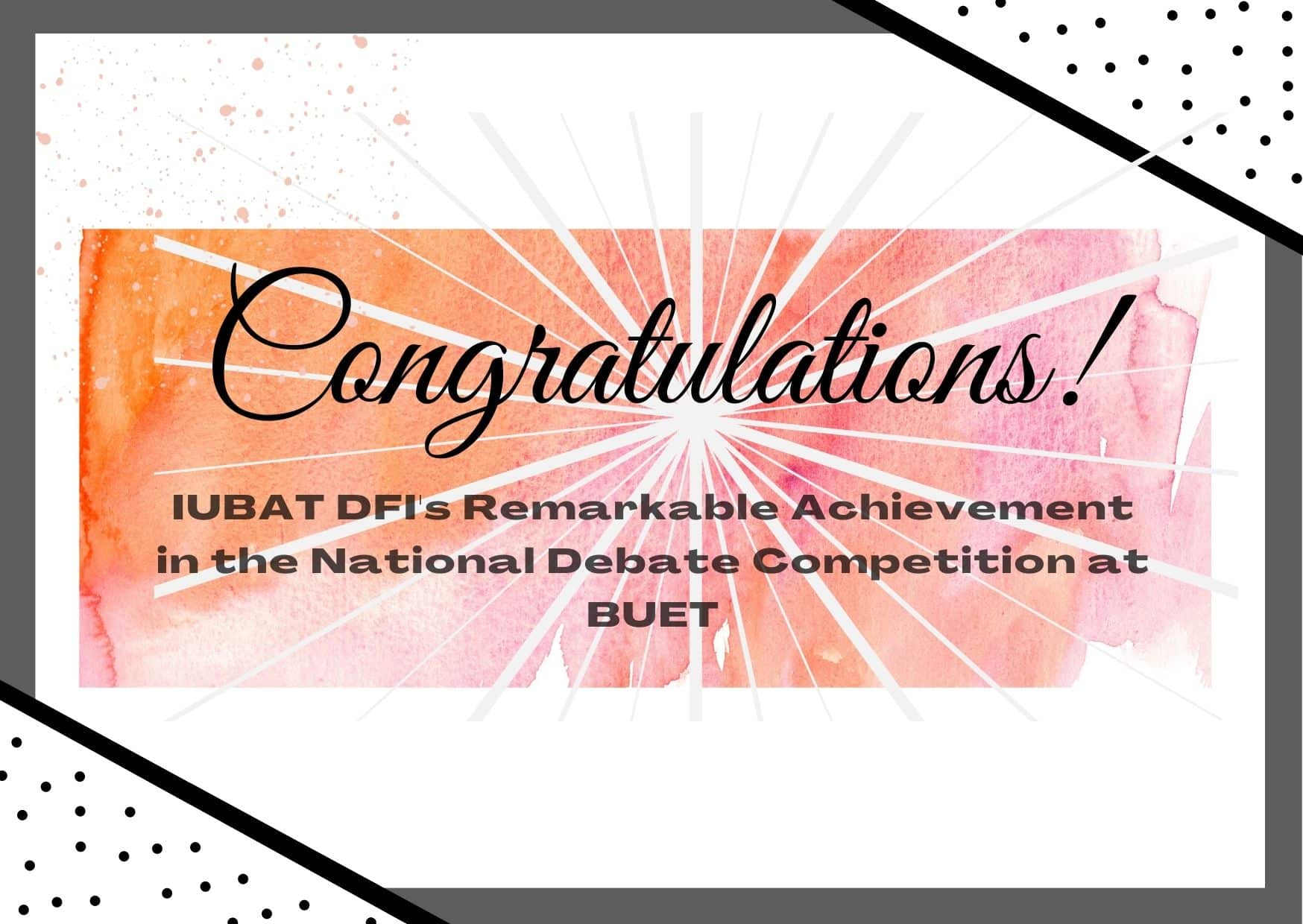 Debating Forum of IUBAT (DFI) has achieved the distinguished position of runner-up in the National Debate Competition organized by BUET on June 15, 2023.
DFI showcased exceptional debating skills, defeating esteemed institutions such as Dhaka University, BUET, BUP, BRAC University, East West University, and Kazi Nazrul Islam University. This remarkable accomplishment is a testament to the dedication, hard work, and talent demonstrated by our debaters.
Allow me to introduce the outstanding members who comprised the victorious DFI team:
Jannaun Naim (BsAg)
Shadi Islam Apu (BCSE)
Abdullah Al Momen (BSCE)
Their eloquence, persuasiveness, and remarkable arguments contributed significantly to DFI's success as the runner-up in this prestigious event.
We take immense pride in the achievements of our team, which not only reflect their individual capabilities but also exemplify the excellence of education and training provided at IUBAT.