Programs
Graduate: MBA, MPH
Undergrade: BBA, BATHM, BSAg, BSN, BAEcon, BCSE, BSEEE, BSCE, BSME, ENGLISH
Vision
Producing at least one professional graduate from each village/ward of Bangladesh under the KBAD
Mission
Human Resource Development
International Scholarships
Scholarships for SAARC and African countries based on merit
Bachelor Programs Requirements
The minimum educational requirement for admission application to bachelor programs is Higher Secondary Certificate (HSC) or twelve years of formal education in schools or College in science, commerce, humanities, vocational or other fields. Polytechnic, Agricultural Diploma, Nursing diploma holders are also qualified. In case of Madrasha students, the minimum educational requirement for application is Alim certificate. To be eligible to apply, the person must meet the following requirements:
Candidates with GPA 2.50 out of 5.00 in SSC HSC or equivalent examinations will have to have accumulated GPA of 6.00 to qualify for admission.
Only candidates with Science in HSC or equivalent examinations will qualify for admission in engineering programs.
GCE candidates, 2'A' Levels with 5 'O' Levels with minimum four 'B' grades and three 'C' grades are required for admission in bachelor's programs.
Appeared candidates at the terminal level can apply for provisional Admission but must fulfill the condition of provisional Admission at the earliest.
For other types of education, IUBAT Admissions Office may be contacted for determining equivalence
Admission Test
The applicants who are eligible for admission test will be called for appearing at the admission test that is held in the university campus on announce date and time.
Candidates of ENGINEERING (Civil, Computer, Mechanical, Electrical and Electronic) programs must have Physics, Chemistry and Mathematics in their S.S.C and H.S.C
Selection
The final selection for admission will be based on the applicant's admission test score, previous academic records, potential for academic success, motivation and suitability judged by the Admission Committee. The Admission Committee, after evaluation of an applicant's overall eligibility, may allow or deny admission or defer decision and require the candidate to reappear in written & /or oral admission test.
The admission policy seeks to reflect a blend of local and international students as well as male and female students. Desirable female student target is a minimum of 30% of the student body.
Admission Procedure
A candidate seeking admission into a degree or diploma program must meet the minimum educational requirements, as mentioned above, and pass in the admission test.
To appear the admission test, an applicant has to fill in a registration form. Registration form is available both in the university website and admission office. Applicants can submit the registration form as instructed in the website. They can also submit the form in the admission office. The registration form is considered as the primary application form for admission. The admission office will scrutinize the submitted applications to further the admission process.
Non-resident Bangladeshi and international students may get exemption from appearing in the admission test if they provide SAT and TOEFL scores or GMAT and TOEFL scores. Candidates without SAT and TOEFL or GMAT and TOEFL scores must appear in the admission test. Online admission test is arranged for non-resident Bangladeshi and international students
The students who will pass in the admission test and meet the requirements have to complete admission formalities and pay requisite fees.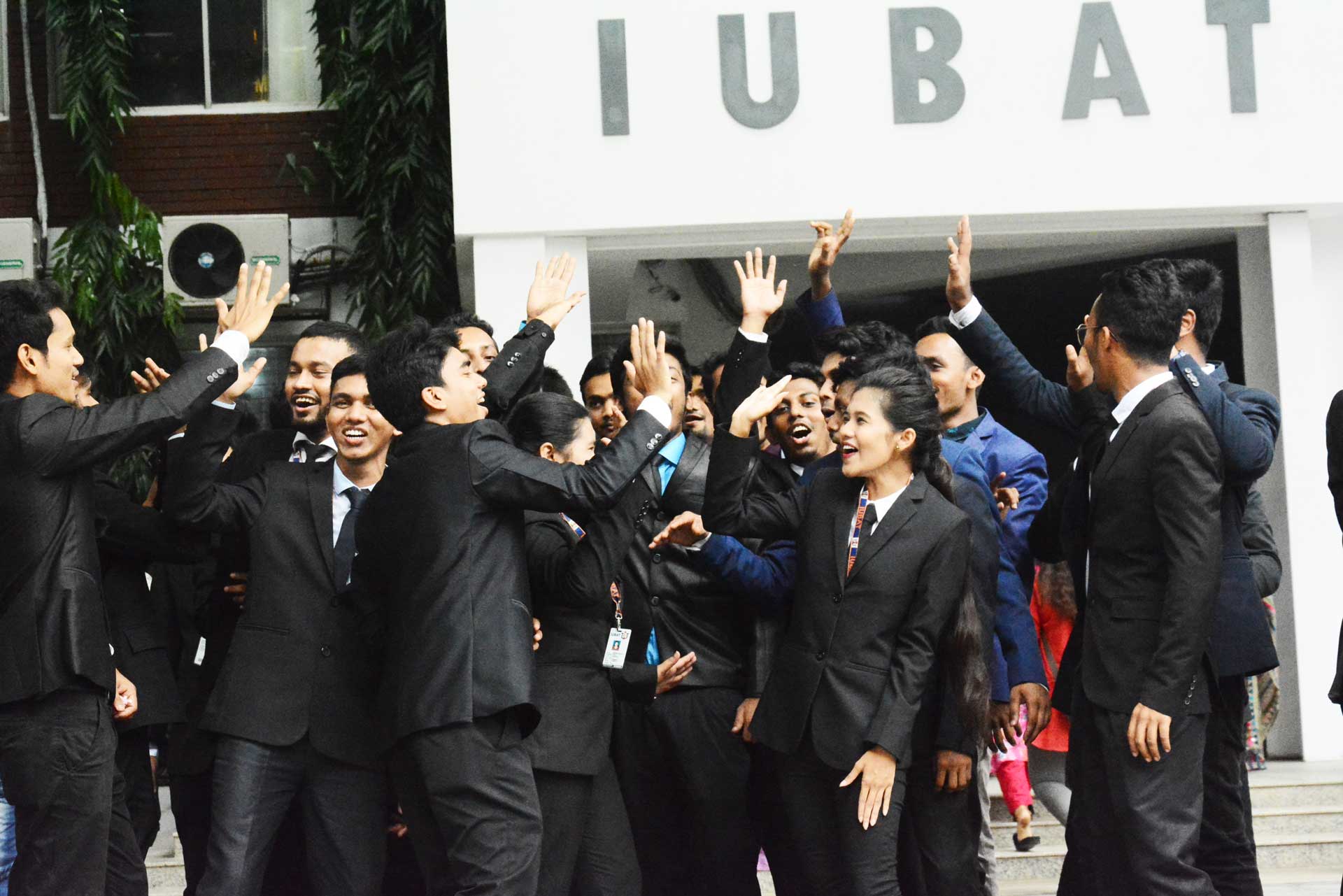 Admission
Around 2000 freshmen are admitted to IUBAT annually.
Financial Aid
Higher Education for Every Qualified Person with Finance for Meritorious but Needy.
Snapshot of the Class of 2022
Admission
Around 2000 freshmen are admitted to IUBAT annually.
Financing Graduate Study
IUBAT recognizes the need for supporting meritorious and needy students. The support is provided through SCHOLARSHIP/FINANCIAL AID. Continuation of scholarship/financial aid is subject to satisfactory academic performance.
Founder Dr Miyan Scholarship for Graduate Study
Founder Dr Miyan Scholarship for Graduate Students besides scholarship and financial aid.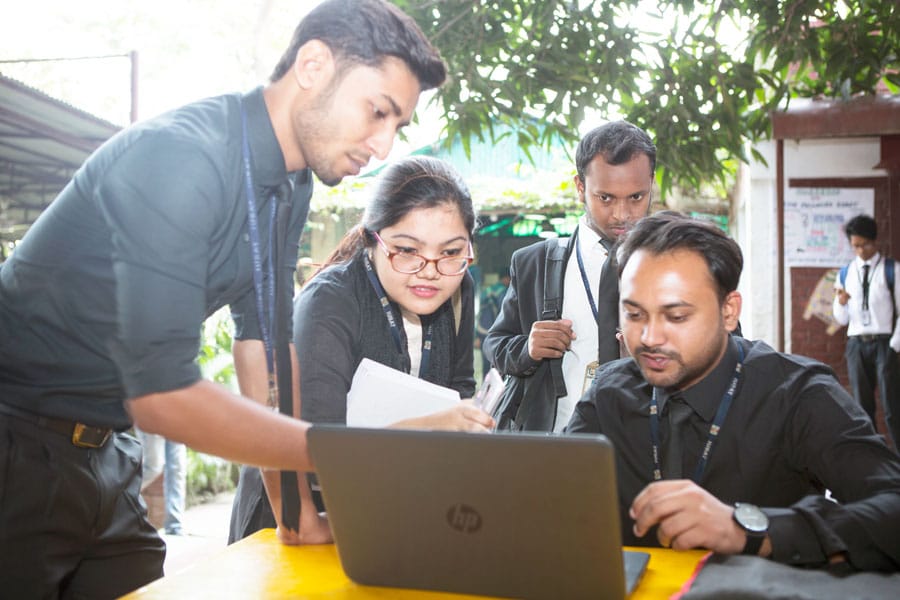 Scholarships
We are committed to ensuring quality education.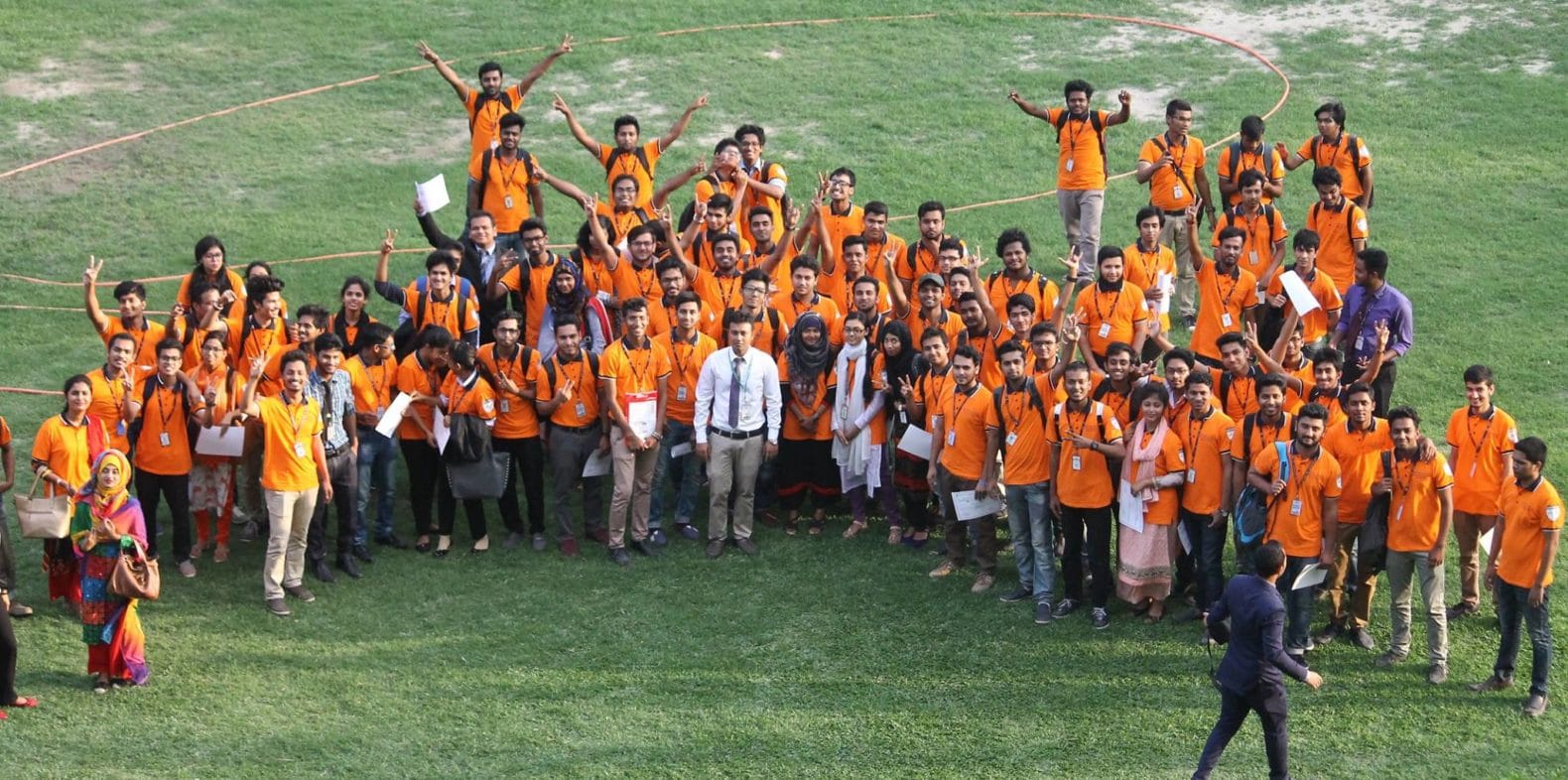 Merit Scholarship
Merit scholarships are awarded on the basis of results
Merit scholarship during study
Students who are not entitled for merit scholarship
IUBAT Green Leaf Scholarship
Children of tea garden workers can avail this
Founder Miyan Scholarship
Founder Miyan scholarship is created in memory of Prof Dr M Alimullah Miyan
Special scholarships
More than 65 special scholarships are awarded in every semester
Scholarships for female Students
15% additional scholarship awarded to female students