IUBAT College of Agricultural Sciences Observed World FoodDay-2022
Categories

News

Date

October 23, 2022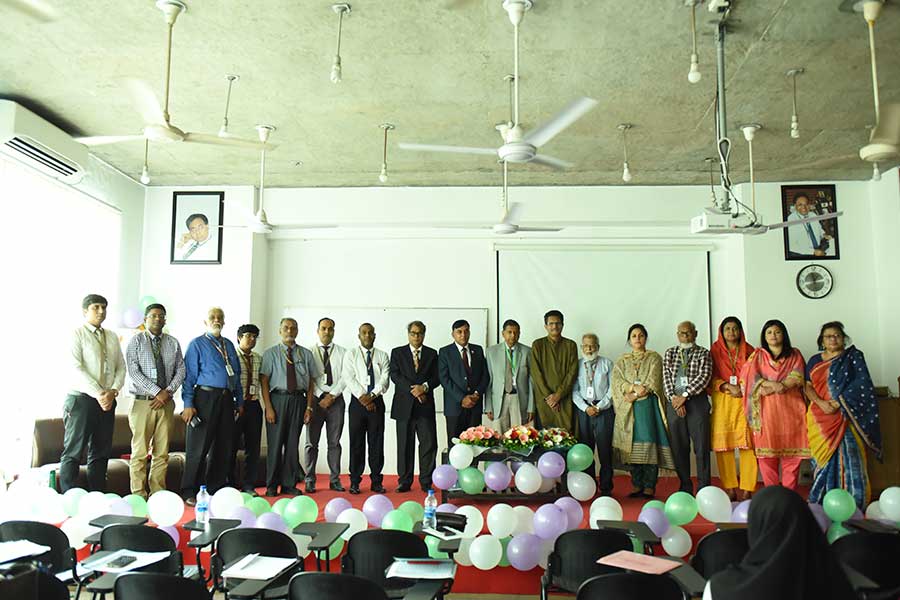 The College of Agricultural Sciences (CAS) of IUBAT—International University of Business Agriculture and Technology, Uttara, Dhaka celebrated The World Food Day 2022 on Sunday 16, October at IUBAT Campus. Invited guests, faculty members from different colleges and departments of IUBAT, students and other officials attended the program.
The program was graced by the Vice Chancellor Prof. Dr. AbdurRab as the president; Mr. A. F. M. Hayatullah, Chairman, Bangladesh Agriculture Development Corporation (BADC) as the chief guest; Professor Dr. Md Saidur Rahman, Former Director, IADS, BAU, Mymensingh as special guest; Professor Rezaul Karim Siddique, Anchor, Mati of Manush, BTV and Professor Selina Nargis, Treasurer and Director Administration of IUBAT were the guest of honor; Professor Dr. M Shohidullah Miah, Dean and Dr. Farjana Sultana, Associate Professor and Coordinator, other faculty members were also present in this ceremony.
The chief guest highlighted that food is the basic human right irrespective of religion, caste and it should be available for all across the world. He expressed concern that disruption of the global food supply chain may cause serious food insecurity around the world.
The Vice Chancellor Prof Dr Rab mentioned hunger as the most looming problem for health and society which is accentuating due to reduction in cultivable land and finding long term solutions to feed the ever-growing population remain a big challenge.
Prof. Dr. Shohidullah Miah spoke on the importance of organizing the event for students as the future agriculturist in the country. He called upon the students to build awareness about issues relating to food, especially production of safe and nutritious food.
Professor Dr. Md. Saidur Rahman appreciated IUBAT's initiative to celebrate the day as a means for building awareness among future generations.
Professor Rezaul Karim Siddique briefly discussed how we can change our world with the people living behind the poverty lines. He emphasized on agricultural entrepreneurship as a solution to grow safe and nutritious foods.
Dr. Farjana Sultana warmly welcomed invited guests and participants to the World Food Day program 2022.She presented a brief history and idea of World Food Day and discussed the importance.
Mr. Abu Talha Alvi, Ms Ayasha Rahman and Ms Tanzina Ahmed Jerin, interns of IUBAT BSAg program, made presentations on different aspects and importance of food and related issues.
Dr. Shaila Sharmin, Associate Professor of CAS offered the vote of thanks.