IUBAT Celebrates Victory Day-2020
Categories

News

Date

December 20, 2020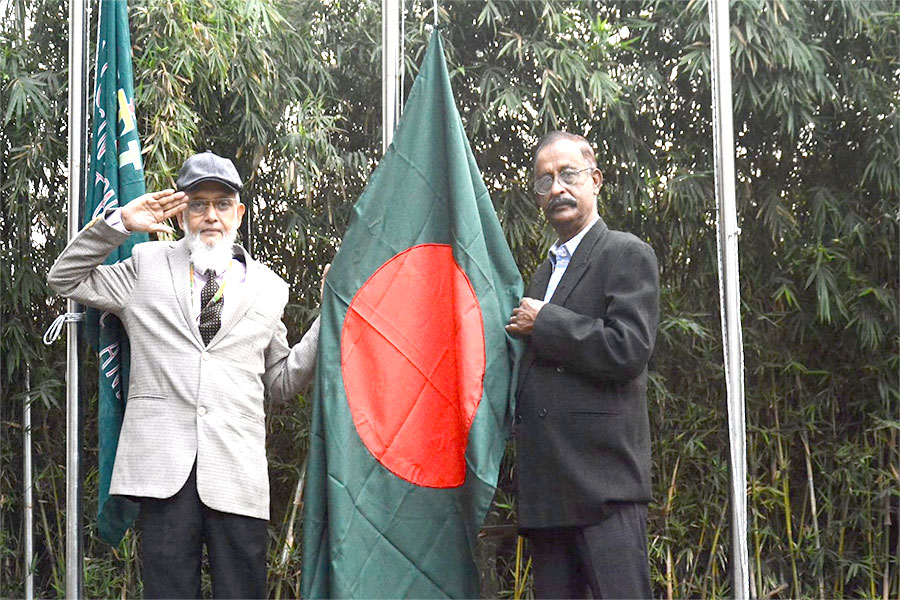 International University of Business Agriculture and Technology (IUBAT) has celebrated the Victory Day with due respect to the martyrs and freedom fighters, marking the moment the country was liberated after nine month bloodstained war for liberation.
The program began with the hoisting of National Flag and recitation of National Anthem at 6:00 am on Wednesday at the campus followed by one-minute silence and special prayers offered to commemorate martyrs.
In addition, a virtual discussion was organized at 9:00 am to present the events of the Liberation War to the new generation. Respecting the heroic martyrs of the great liberation war and wishing everyone a happy Victory Day, IUBAT Vice Chancellor Prof. Dr. Abdur Rab delivered the introductory speech.
IUBAT Pro Vice Chancellor Prof. Hamida Akhter Begum presided over the virtual program where IUBAT teachers took part in the discussion and shared memories of War of Liberation and Victory Day.
Faculties of different departments, students, staff and entire IUBAT community participated in the celebration of Victory Day.
Also on the occasion of the great Victory Day celebrations, the IUBAT campus was illuminated from the evening of Tuesday (December 15) which continued till Wednesday (December 16) night.