IUBAT Celebrates 28th Founding Anniversary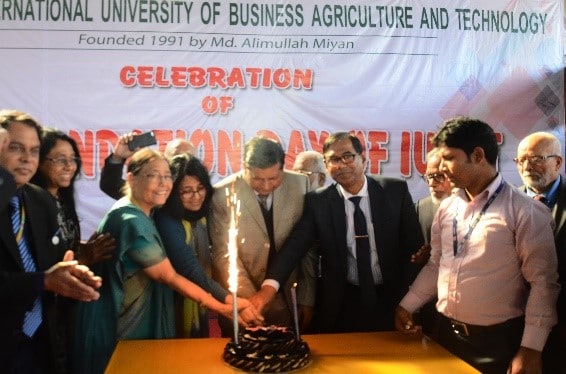 International University of Business Agriculture and Technology (IUBAT) celebrated its 28th founding anniversary with great enthusiasm on the permanent campus at Uttara on Wednesday 16 January 2019.IUBAT  Vice-Chancellor Prof Dr. Abdur Rab, Pro Vice-Chancellor Professor Dr. Hamida Akhtar Begum, Treasurer Prof Selina Nargis, Registrar Professor M Lutfar Rahman,  Engineering Dean Prof Dr. Md. Monirul Islam, College of Agricultural Sciences Dean Dr Md Shohidullah Miah , College of Arts and Science Dean Prof. Dr. Abul Khair, Distinguished Professor Dr.  Khwaja Muhammed Sultanul Aziz and other professors took part in the program.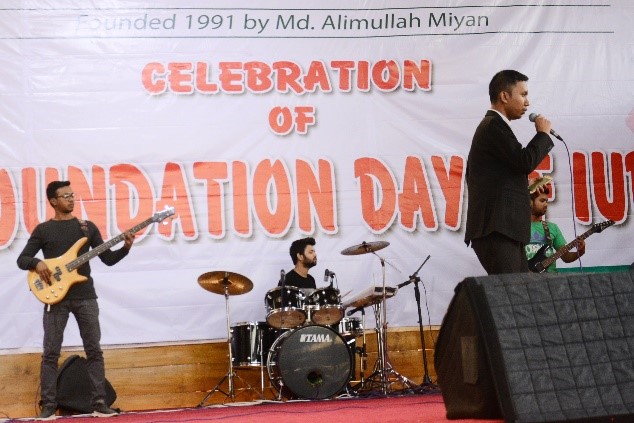 IUBAT declared a month long elaborate program including Sports competition, English Spelling contest/Mastermind, Blood Donation Program, Seminar, Workshop, Debate competition  ,Cultural competition for celebration of IUBAT Foundation 2019.
IUBAT is the first non-government university established in Bangladesh. The initial planning began in 1989 and the university was established in 1991. Degree programs started in 1992 with agreement with Assumption University of Bangkok, Thailand. IUBAT strongly lobbied for the creation of non-government universities and supported the initiative of the Government of Bangladesh in passing legislation for formal establishment of non-government universities in the country.
IUBAT authorities on the occasion pledged to pursue multiculturalism and prioritise English learning amongst the students.
IUBAT also emphasized human resource development to engage students as a productive force for socio-economic development.
Teachers, students and employees, Alumni of IUBAT observed founding anniversary through colorful programs.