DEEE Iftar and Doa Mahfil 2022
Categories

News

Date

April 13, 2022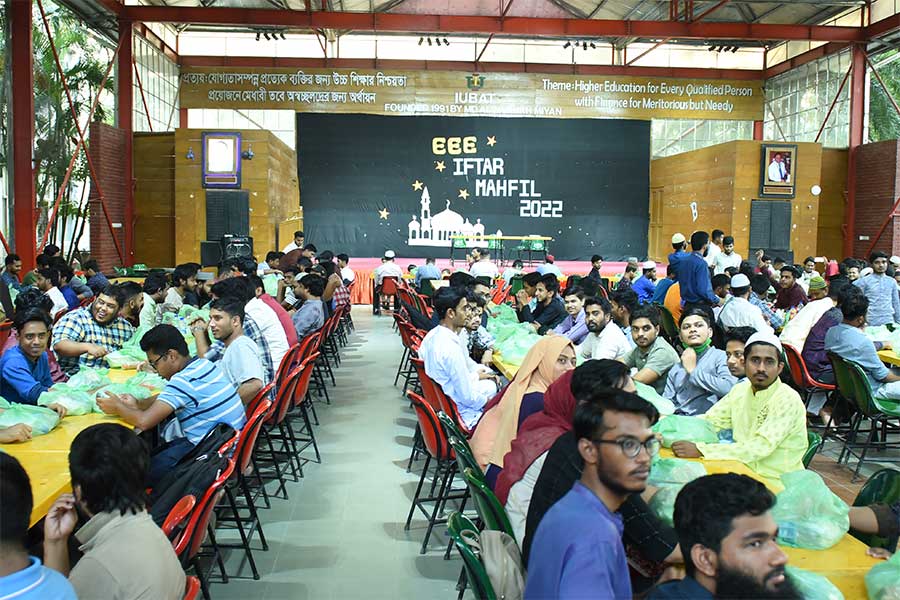 The Department of Electrical and Electronic Engineering was organized an Iftar and Doa Mahfil on Wednesday, April 06, 2022, at 05:45 pm at the IUBAT Open Auditorium.
Prof. Dr. Abdur Rab, Vice Chancellor was present as Chief Guest of the mahfil. Prof. Selina Nargis, Treasure and Director Admin was present as a special guest. Prof Md. Lutfar Rahman, Registrar, Prof. Dr. Md. Monirul Islam, Dean, CEAT, Prof. Dr Utpal Kanti Das, Chair, CSE, Engr. Md. Abul Bashar, Co-ordinator, EEE, All Faculty members, Alumni, Students of Electrical and Electronic Engineering Department and other Departments Faculty members and representative of different offices were present in the program.
A special Doa was also offered right before Iftar for the departed soul of Late Prof. Dr. M Alimullah Miyan, Founder of IUBAT, the wellbeing of University, Management and all those related with the university.