3rd Quality Assurance Committee (QAC) Meeting of IQAC-IUBAT held
Posted by

Categories

News

Date

November 4, 2019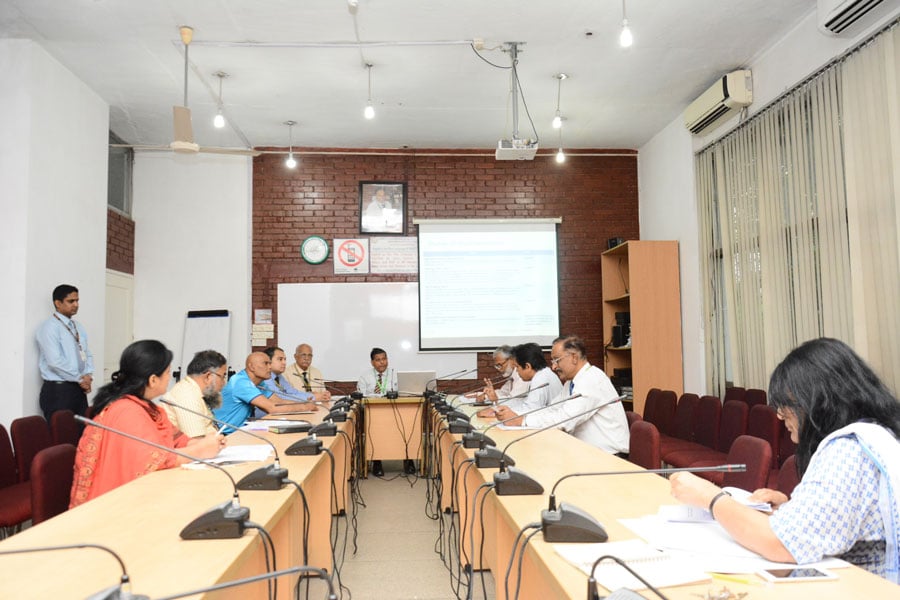 The 3rd Quality Assurance Committee (QAC) meeting of IQAC was held on Thursday, 24th October, 2019 at the Conference Room of IUBAT. Professor Dr. Abdur Rab, Vice-Chancellor, IUBAT presided over the meeting as the Chair of the committee. The QAC members of IUBAT attended the meeting. The meeting began with the Chairperson's speech. He welcomed and gave cordial thanks to the participants. Honorable Chairperson requested Dr. Muammer Din Arif, Member Secretary of QAC and Deputy Director of IQAC to present the minutes of the previous meeting. The minutes of the previous meeting was approved. Then Dr. Arif, as per the instruction of the Chair of the meeting, gave a presentation to brief the QAC members on the overall activities of IQAC. He discussed the following issues in his presentation:
The past activities of IQAC since January 2019, The current activities of IQAC, The upcoming activities of IQAC, The budget of IQAC for the financial year July, 2019 to June, 2020,
After the presentation the QAC members took part in a discussion where several important issues were addressed. Honorable Chair of QAC and other members put some guidelines and suggestions for the upcoming days. The meeting was adjourned with the thanks from the Honorable QAC Chair, Professor Dr. Abdur Rab.