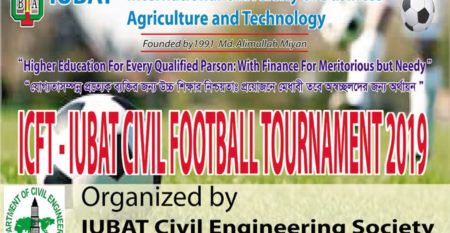 Department of Civil Engineering is going to organize a football tournament named IUBAT Civil Football Tournament 2019-ICFT. The tournament will be started from 17th November 2019....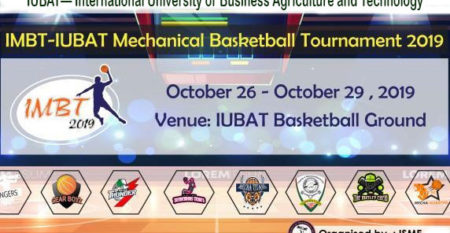 Pleasure to inform you that IUBAT ME Basketball Tournament (IMBT) 2019, will be inaugurated on 28th October 2019 at 12:30 PM in the IUBAT Auditorium.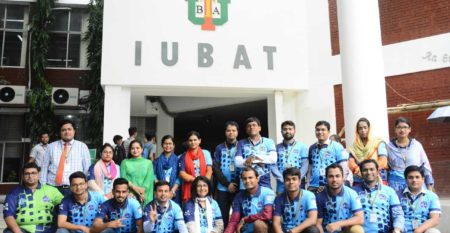 ICFL-IUBAT CSE Football League is a vastly popular event among the students. Department of Computer Science and Engineering organizes ICFL every year with different...