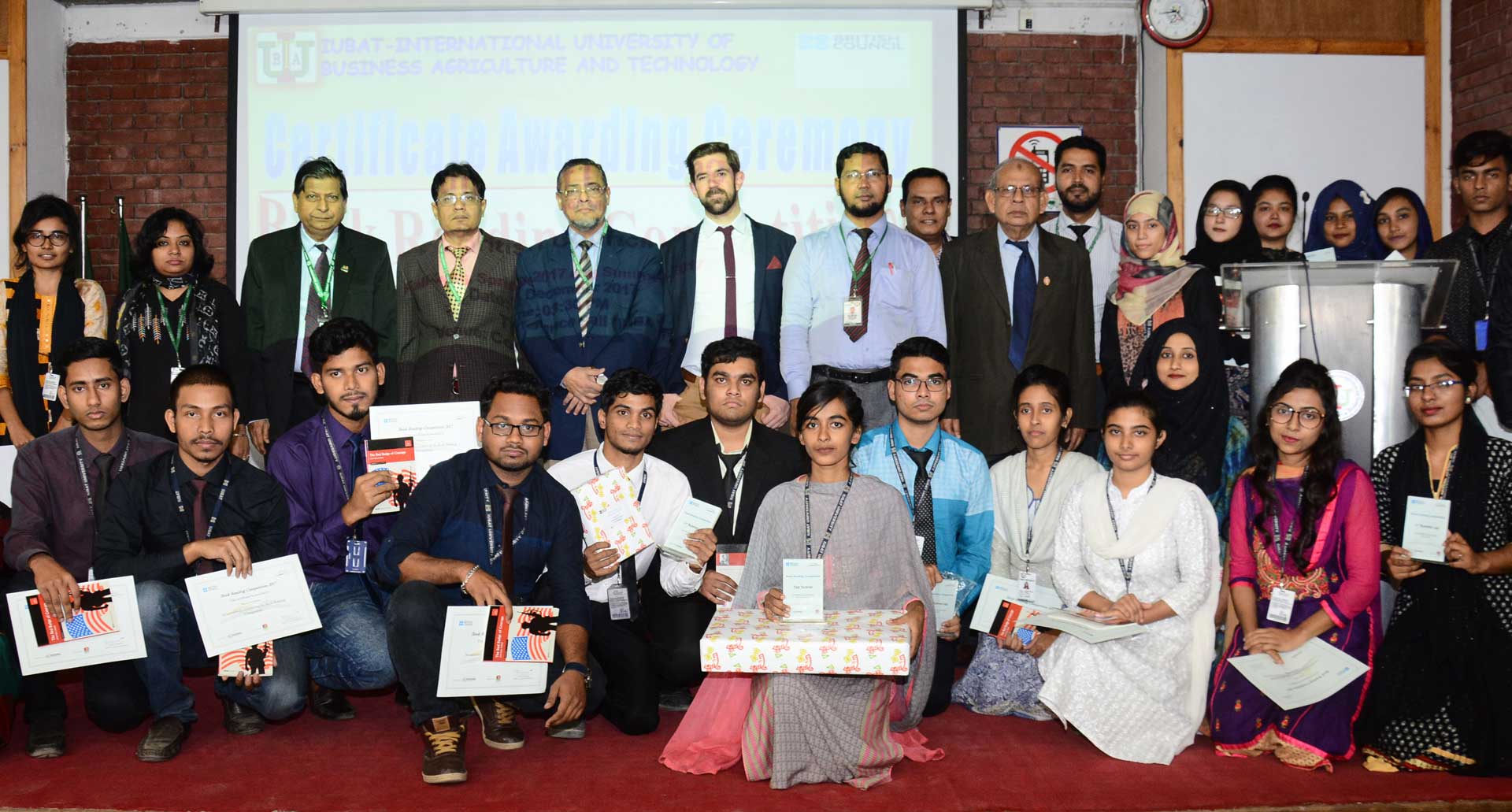 Consultation : Along with the general classes, undergraduate teaching is centered on one to one interaction between teacher and student that is defined as Consultation Hour. IUBAT believes that each and every student is unique and might have different levels and forms of difficulties. So, it is mandatory for all teachers to specify the consultation hours in their Course Outlines and to be available for consultation by the students. The University encourages a strong rapport among the students and teachers to secure a healthy environment for learning and insists the teachers to be role models for the students.  
Teaching Assistance: From every department, at least two senior but meritorious students are appointed to help the weaker students who face trouble in the respective subjects. Besides teachers' consultation, these Teaching Assistants (TA) regularly consult with the students at office time.
Debating Forum: Debating Forum of IUBAT organizes different competitions among the students to nurture the intellectual level and make them excellent public speakers. It also organizes National Debate Competition on the contemporary issues.
Grooming: In the professional world, a well groomed graduate is clearly ahead than others. Besides academic result, the employers seek well groomed and smart one to get as an employee. IUBAT offers grooming course to make each and every graduate smart and confident.
Initiation Program: Before starting the semester, we arrange an initiation program for the freshmen to familiarize the newcomers with the new environment. Students get opportunity to be acquainted with the teachers who are going to conduct their classes. The chairs and coordinators provide useful guidelines to the learners in relation to their department, time management, dealing with the people, study management, appropriate use of available resources etc. The entire program is organised by IUBAT Student Ambassadors.
Orientation: Every semester, a colorful orientation program is organized with make the students more familiar with the departments, colleges and university as a whole.
Online Course Registration: Students can register their course through online from any place. It saves students' valuable time and ensures hassle free registration.
Internships: Alumni and Placement Office of IUBAT helps the intern students to engage them in different industries and organizations to complete their intern. So, a strong bondage is established between IUBAT and industries.